Unlocking The Power of the Adjustment Brush Online Course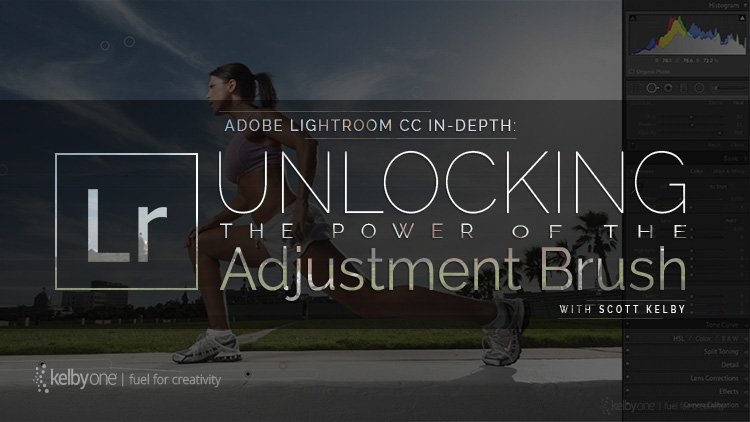 Hi gang – if you're looking to learn something really useful about Lightroom this weekend, I hope you'll check out my KelbyOne in-depth online class on Unlocking The Power of Lightroom's Adjustment Brush and related tools.
I get emails all the time from photographers who have watched this class telling me this class really opened their eyes; took away any apprehensiveness about the tools, and literally unlocked a new world of post-processing for them, and I hope you'll find it does for you, too. While we dig down deep, I start at square one, so even if you've never used the Adjustment tools before, you'll totally be able to do this and follow right along.
Here's the link (if you're not a KelbyOne member already, you can still watch the class by taking the 10-day free trial).
Hope you find that helpful, and we'll see ya back here tomorrow. 🙂
Best,
-Scott
P.S. On Tuesday I taped a Lightroom class that is right up your alley — it's called (wait for it…wait for it…) Lightroom Killer Tips. It's a collection of my latest, and hand-picked favorite Lightroom tips, hidden shortcuts, buried features, workarounds, and time-saving techniques. It's a TON of tips all packed in to one class. I'll let you know when it goes live (won't be too long now).