We made the Top 10!!! Whoo Hoo!!! (and of course, a Lightroom tip)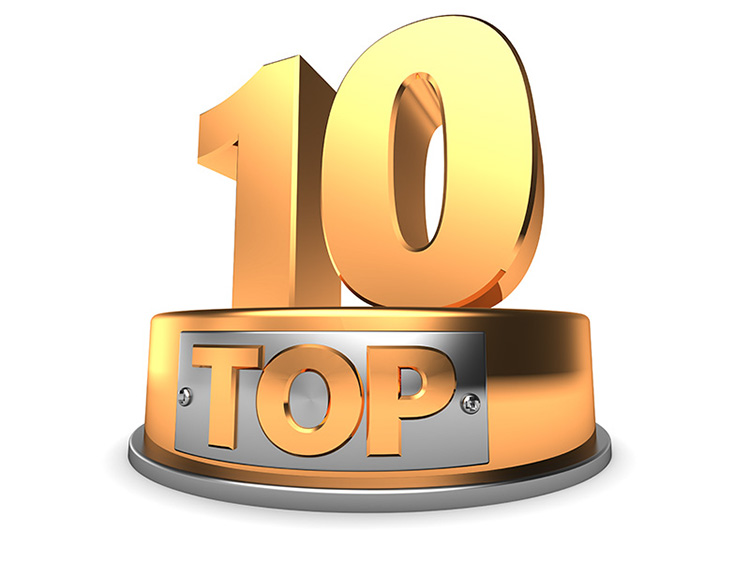 Hang gang – we did it – LightroomKillerTips made the top 10! Whoo Hooo!
Super psyched to see Feedspot ranked our LightroomKillerTips blog at #8 of all photography blogs!!! How sweet is that!!!!
My personal blog (scottkelby.com) came in ranked at #38 of the top 100, but come on #8 – that is just awesome! Honored to be on the list at all, and very excited to be in such great company. Here's the complete list of rankings: http://bit.ly/2c3VXl0 – Thanks Feedspot!
A big thanks to all my readers here on LRKT, and thanks to my buddy Matt Kloskowski for getting this whole thing off the ground in the first place. 🙂
OK, I feel I at least owe you a tip, seeing as it's Wednesday and all, so…
If you're not sure which Lightroom catalog you want to open, try this: hold the Option key (PC: Alt-key) down while you launch Lightroom. It will bring up this window (below), which lets you choose which catalog you want to open from your list of catalogs.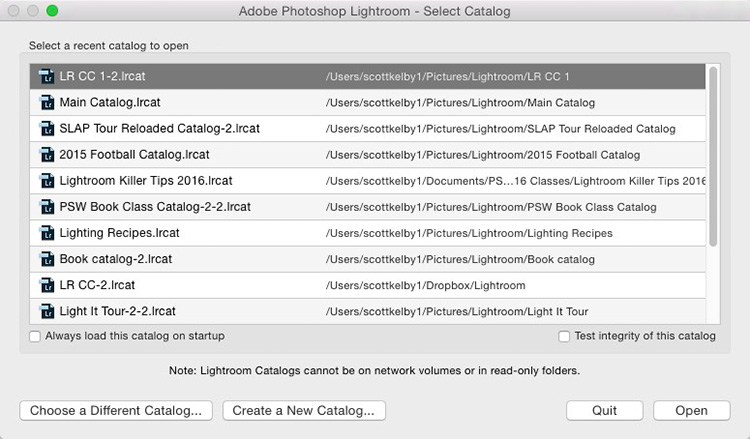 Here you can select any catalog; create a new one, or choose a different one that doesn't show up in your Lightroom folder.
Well, there ya have it. Thanks again to all my awesome readers for taking the blog up to the Top 10. You guys rock!!! 🙂
Best,
-Scott