Deal Alert: only $7.99 a month for the Lightroom/Photoshop CC Bundle
If you've been holding out for a screaming deal…here ya go: Adobe is giving KelbyOne members a special deal on the Lightroom/Photoshop CC Photographers bundle — only $7.99 a month for the first year (for new subscribers, or renewals). Details below: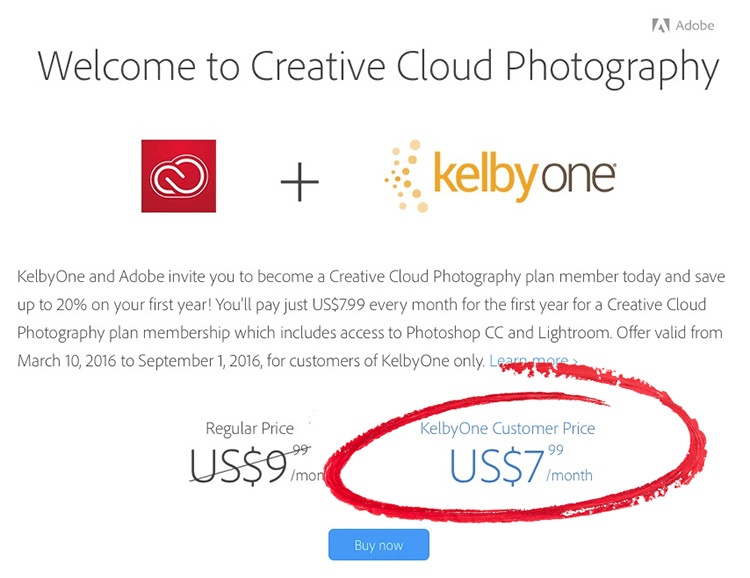 If you're a KelbyOne member, here's the link with details. If you're not, you can find out more about us right here.
Hope you all have an awesome weekend, and we'll catch ya back here on Monday. 🙂
Best,
-Scott
P.S. Four quick questions: (1) Have you been wanting your own pro-looking online portfolio? (2) Are you an Adobe CC subscriber? (3) Are you a KelbyOne member? (4) Want your portfolio up and running this weekend? Cool! Then watch my new class on how to create your FREE awesome-looking portfolio using Adobe Portfolio, right here. It quick and easy, and you'll love it!