Lightroom Mobile Week Continues: It Now Has a Built-in Camera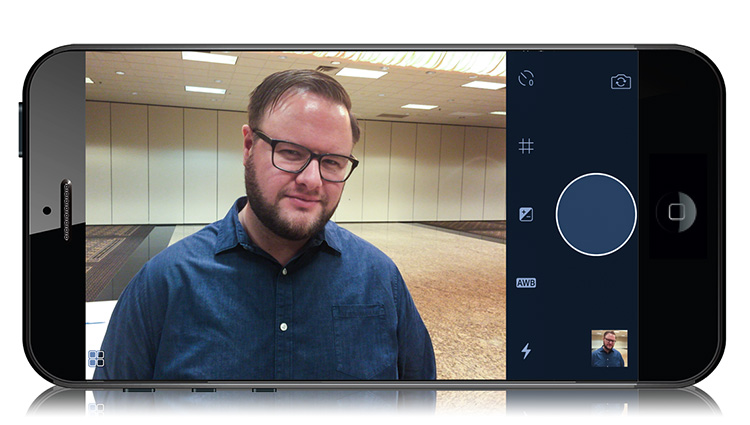 I have to be honest — I didn't see this one coming — having a camera app built-into Lightroom Mobile, but now that's it's there, it actually really makes sense (Note: this is only available in the IOS version of Lightroom Mobile).
Instead of shooting into your camera roll, and then importing your shots in Lightroom, now you can shoot and have them go directly in to Lightroom (and the camera controls ain't half bad — pretty similar to the normal Apple camera app, but there's a leveling control as well, and a giant shutter button, which is surprisingly helpful). You can use either the forward-facing or rear facing camera; control the White Balance, etc., — pretty straightforward.
Also, in the new main layout (where all your collections are), there's a button in the bottom right corner to take you directly to the camera (more on that tomorrow).
Have a great Thursday, and we'll see you back here tomorrow for more of what's new in Lightroom Mobile week. 🙂
Best,
-Scott