Lightroom Mobile Tip: Shooting Directly Into a Collection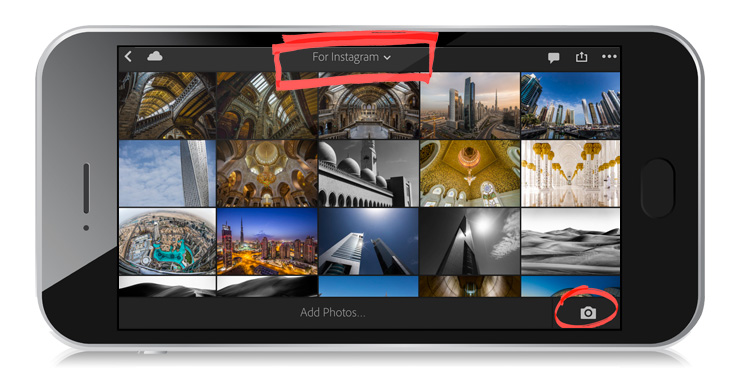 Here's a nice, quick little tip for all you Lightroom Mobile users out there — it's how to shoot and have the shots as you take them go directly into a collection. It's all about where you access Lightroom's built-in camera from. It's just a one-step process. Well, 1-1/2 steps anyway.
In the Collection View in Lightroom Mobile, tap on the collection that you want to shoot into to enter that collection. When you're in that collection (shown above in a red rectangle), look in the bottom right corner and you'll see a camera icon (circled here in red). Click on that camera icon to bring up Lightroom's camera, and now when you shoot, your shots to directly into that same collection. It's as easy as that.
Hope you found that helpful. 🙂
Have a great Tuesday everybody!
-Scott
P.S. I posted my Photo Plus Expo speaking schedule this week over on my blog today. If you going to the show, I hope you can catch one of my sessions on the Expo floor, or my book signing. 🙂