Some Lightroom Mobile Features That Snuck Past The Goalie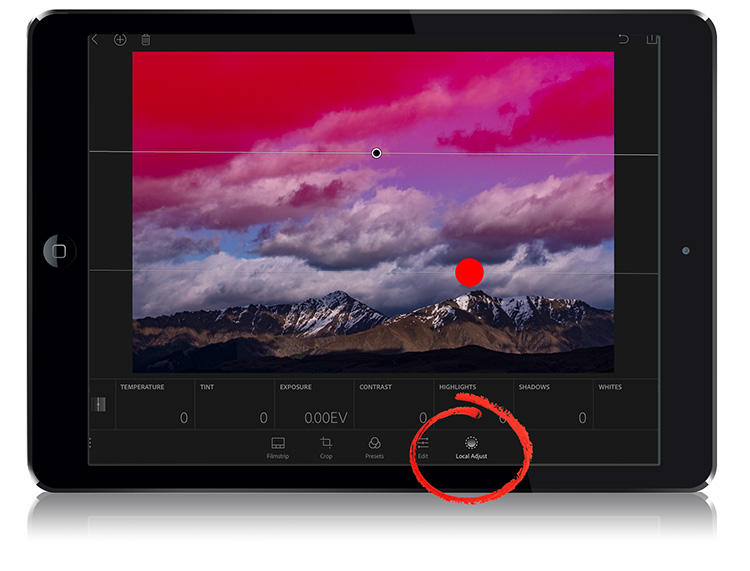 Whenever there's a new version of anything, a few features steal the spotlight — like Lightroom's Mobile's new Graduated and Radial Fills local adjustments, and of course the ability to edit RAW images from your DSLR — that's all pretty much anybody wants to talk about, but there are some other nice little tweaks that made their way into this latest update, that aren't flashy, but are awfully welcome. Things like: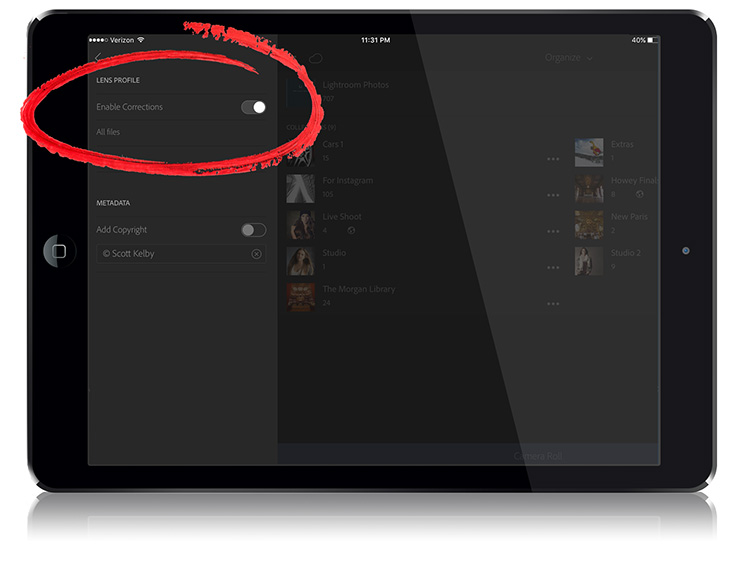 (1) The ability to apply a Lens Correction Profile
You do this by backing out to the Collections View, then click on the LR icon up top to bring out the left side  panel. Then, go down to "import" to bring up this window and you can see here (circled in red) the toggle switch to turn this feature on during import. Of course, this only works if you have a supported camera, and a matching lens profile, but that's pretty much the same way it works in Lightroom desktop, so no surprise there.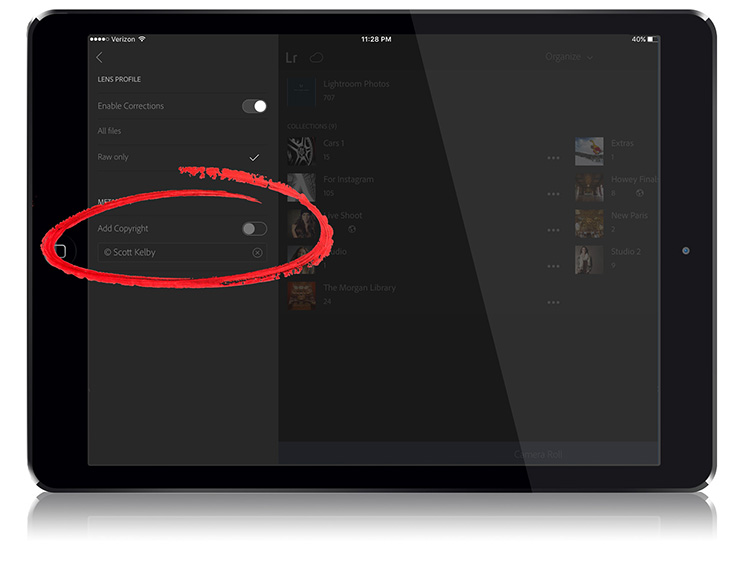 (2) Applying your copyright info on Import
In that same "import settings" panel, at the bottom of the side panel there's a switch to turn on the embedding of your copyright data, and below that is a field to type in the copyright info you want embedded into your files at import.
(3) Keyboard Shortcuts are Here
If you use an external keyboard with your iPad (maybe it's build into your case, or you have an iPad Pro with a keyboard), you can now use Keyboard Shortcuts just like you would in the Desktop version (of course, if the feature is supported here in Lightroom Mobile).
There are a few more little under-the-hood tweaks, but those three stood out to me as three nice little tweaks that got lost in all the "We can finally edit RAW" celebration. 🙂
Off to Vegas!
Just a heads up – next week I'll be at Photoshop World Conference in Las Vegas, and my schedule is slammed, so I'm not expecting to be doing many (if any) posts here next week. I'll be sharing photos from the event over on my daily blog at http://scottkelby.com – so check over there to see all the going-on, and I'll be doing some live streams on my Facebook, so I hope you'll keep an eye out over there.
I hope to meet a whole bunch of you out in Vegas next week. Safe travels to everyone, and we'll see you there!
Best,
-Scott