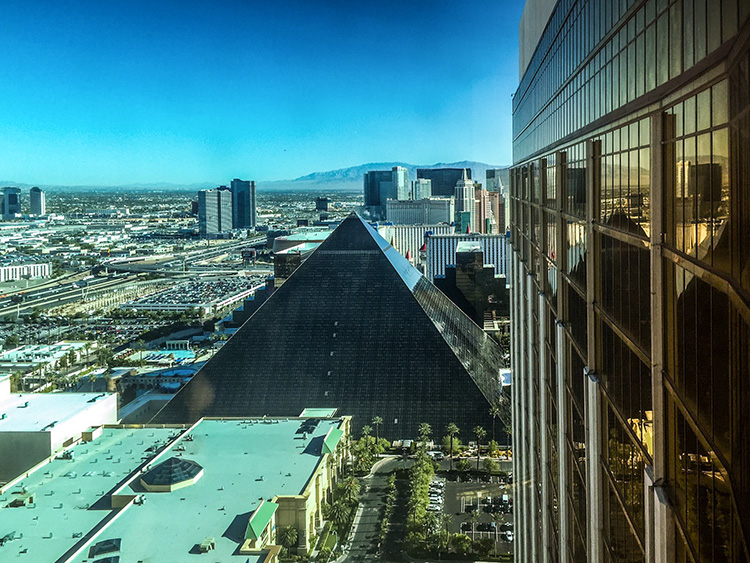 Mornin' everybody, and a big "howdy" from out in Vegas – today is "Pre-Conference" day where we host optional in-depth workshops all over town, and me and the crew are getting everything ready for Adobe's big keynote tomorrow morning (which I believe we are streaming live – more on that to come).
Anyway, if you've ever wondered what it would look like if you took an iPhone and shot through heavy window film in a hotel room 60 or so floors up from the strip…well, look up above for an example. LOL! 🙂
It's going to be pretty light week here on the blog, as I'm busier than a one-legged man in a butt-kicking contest during Photoshop World, but we'll be sharing lots of pics over on my Facebook page. I hope you'll check over there during these next few days to get a glimpse of the cool stuff going on at the conference. So many fun things to share.
Hope you have a great week, and I'm looking forward to meeting a whole bunch of you out here this week!
Best,
-Scott