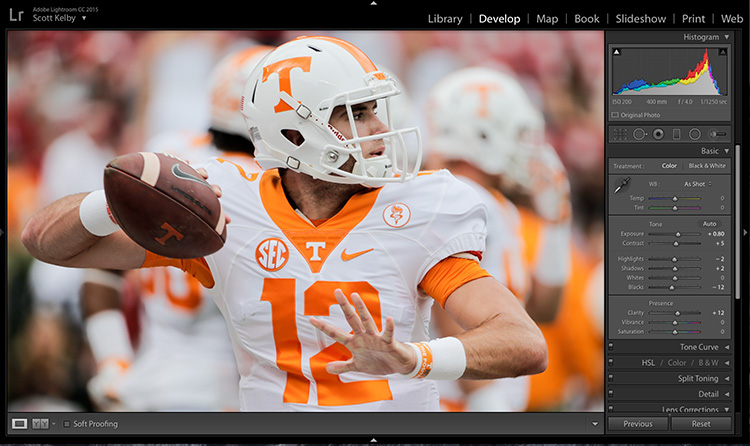 This is one of those tips that might have kinda snuck by, because it's one of those that Adobe didn't make a bunch of noise about when it first added this feature, but it can be really handy.

Whether you shot in RAW or JPEG mode, when you go to the White Balance preset pop-up menu, one of the choices is "Auto" (seen above left, being used on a JPEG image, which is why you only see those three choices). However, you don't have to let Lightroom set both of the White Balance settings — if you hold the Shift key then double-click on either slider, it Auto-sets the White Balance for just that slider (as seen in top right where I just Shift-double-clicked on the Temp slider).
Although I mostly use this Shift-Double-Click technique on the Whites and Blacks sliders (to have Lightroom Auto-set the White and Black points), I thought you find this less well-known auto-set feature handy from time to time.
Hope you have a great Monday!
Best,
-Scott