New 'Lightroom for Mobile' Update for Android Supports RAW Image Editing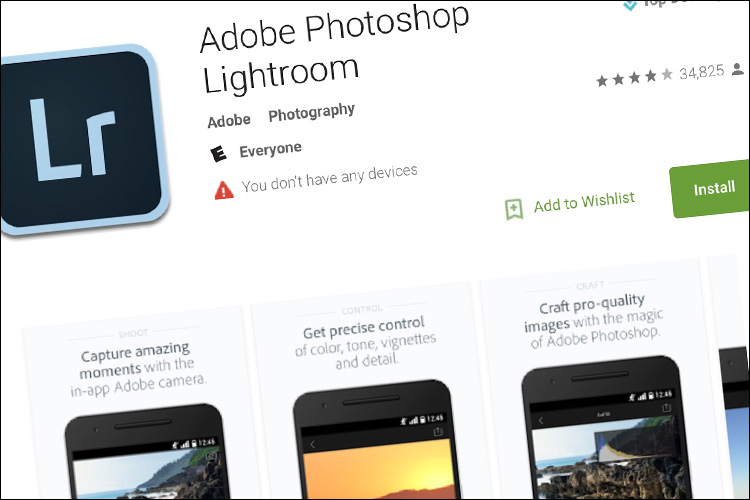 Yesterday Adobe announced Android version 2.0 of Lightroom for Mobile, and they added a number of fairly significant features (bringing into parity with the Apple IOS version of Lightroom for Mobile), but the big news is support for RAW image editing (as long as your Android smartphone can capture in RAW DNG mode using it's built-in camera).
According to Adobe's own Lightroom Journal Blog, here's what they added:
An in-app camera, supporting the capture of images in DNG raw format
Shoot-through presets, also available within the in-app camera, enabling previewing and capturing images with a series of built-in presets providing non-destructive editing
Dehaze tool to adjust haze and fog in an image
Split Toning enhancement, enabling the addition of a color cast to the highlights and shadows of an image, creating a uniquely stylized color image or replicating the look and feel of a traditional toned black and white image
Target Adjustment Tool functionality in the Color/B&W editing tool, providing direct, on-image editing controls
Point mode in Curve tool providing complete control over the tonality and contrast of an image
Enhanced sharing with one-tap access to Adobe Premiere Clip for crafting video stories.
You can download the new version from the Google Play store.
Hope you have a great Tuesday everybody!
-Scott