What is new in Lightroom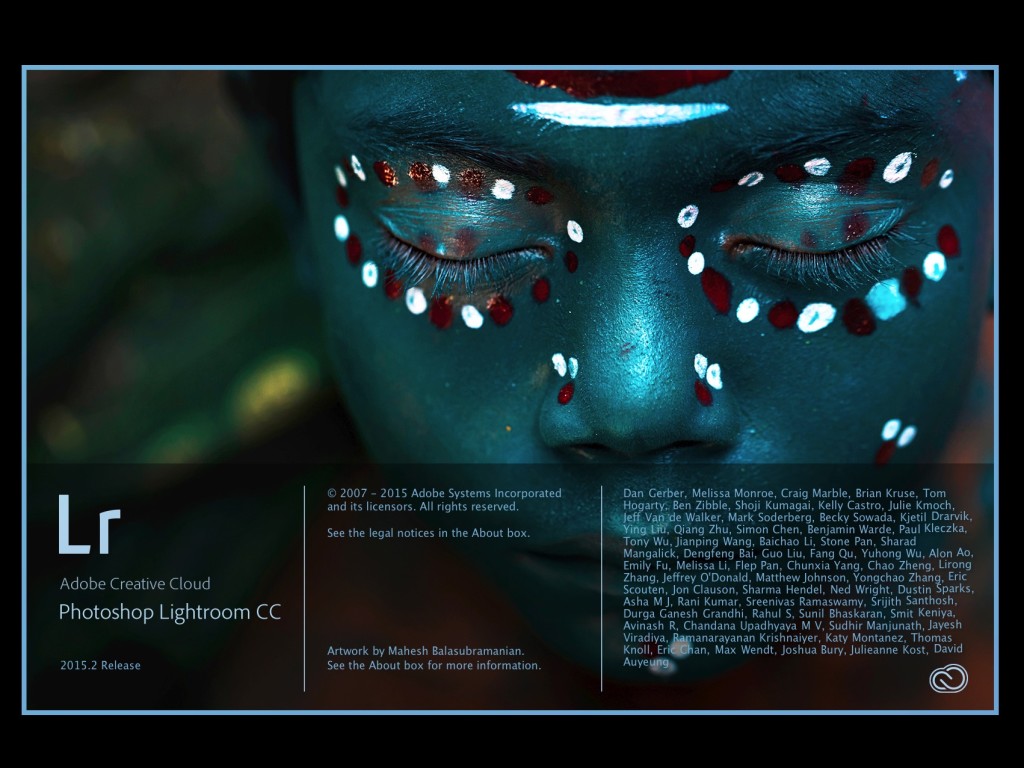 What's new in Lightroom…
Adobe has just added some new features to Lightroom CC desktop in their latest update. The two biggest changes are a Revamped import experience and the Dehaze filter can now be applied as a local adjustment.
1.The new Import interface is cleaner and easier to understand, especially for the new user. Adobe has done a great job to make the entire import procedure easier and more effective for everyone, but still leave the extra options available for those who want more… all just a click away.
The Dehaze filter has been such a great addition to the Lightroom Develop Module that you can now apply it as a local adjustment. This means you can use it with the radial filter, graduated filter and Local Adjustment Brush. More control and more flexibility to help you get the best out of your images.
This is just a part of all of the updates that Adobe has added to the Lightroom platform so make sure to check out RC's post this week to find out even more of what has been improved from the desktop to the mobile platform.
Ps. Adobe has added new camera support which you can find in the list below.
New Camera Support in Lightroom 6.2
DxO ONE
Leica S (Typ 007)
Olympus E-M10 Mark II
Sony A7SM2 (ILCE-7SM2)
New Tethered Camera Support in Lightroom
New Lens Profile Support in Lightroom 
| | |
| --- | --- |
| Mount | Name |
| Canon EF | Canon EF 600mm f/4L IS II USM |
| Canon EF | Canon EF 800mm f/5.6L IS USM |
| Canon EF | SIGMA 24-35mm F2 DG HSM A015 |
| Canon EF | TAMRON 18-200mm F/3.5-6.3 DiII VC B018E |
| Canon EF | TAMRON SP 35mm F/1.8 Di VC USD F012E |
| Canon EF | TAMRON SP 45mm F/1.8 Di VC USD F013E |
| Canon FD | Canon FD 28mm F2.8 |
| Canon FD | Canon FD 50mm F1.4 |
| Canon FD | Canon FD 135mm F2.5 S.C. |
| CONTAX 645 | Zeiss Distagon T* 2,8/45 |
| CONTAX 645 | Zeiss Distagon T* 3,5/35 |
| DJI | PHANTOM 3 Standard (DNG and JPEG) |
| GoPro | HERO+ LCD |
| GoPro | HERO4 Session |
| Leica M | Leica Summilux-M 28mm F1.4 ASPH. |
| Leica M | Zeiss Biogon T* 2,8/21 ZM |
| Leica M | Zeiss Biogon T* 2/35 ZM |
| Leica M | Zeiss Biogon T* 2,8/25 ZM |
| Leica M | Zeiss Biogon T* 2,8/28 ZM |
| Leica M | Zeiss C Biogon T* 2,8/35 ZM |
| Leica M | Zeiss C Biogon T* 4,5/21 ZM |
| Leica M | Zeiss C Sonnar T* 1,5/50 ZM |
| Leica M | Zeiss Distagon T* 2,8/15 ZM |
| Leica M | Zeiss Distagon T* 4/18 ZM |
| Leica M | Zeiss Planar T* 2/50 ZM |
| Leica M | Zeiss Tele-Tessar T* 4/85 ZM |
| M42 | Asahi PENTAX Super-Takumar 55mm f/1.8 M42 |
| M42 | Fujifilm FUJINON 50mm f/1.4 M42 |
| M42 | Fujifilm FUJINON 55mm f/1.8 M42 |
| MFT | Voigtlander MFT 10.5mm f/0.95 Nokton Aspherical |
| Minolta SR | Minolta MC ROKKOR 58mm F1.2 |
| Minolta SR | Minolta MC ROKKOR-PF 55mm F1.7 |
| Minolta SR | Minolta MC ROKKOR-X PG 50mm F1.4 |
| Minolta SR | Minolta MC TELE ROKKOR-PE 200mm F4.5 |
| Minolta SR | Minolta MC W.ROKKOR-HG 35mm F2.8 |
| Minolta SR | Minolta MD 50mm F2 |
| Minolta SR | Minolta MD Celtic 135mm F3.5 |
| Minolta SR | Minolta MD ROKKOR-X 45mm F2 |
| Minolta SR | Minolta MD ROKKOR-X 50mm F1.7 |
| Minolta SR | Minolta MD W.ROKKOR-X 28mm F2.8 |
| Nikon F | Minolta MD W.ROKKOR-X 28mm F2.8 |
| Nikon F | Nikon AF-S DX NIKKOR 16-80mm f2.8-4E ED VR |
| Nikon F | Nikon AF-S NIKKOR 24mm f/1.8G ED |
| Nikon F | Nikon AF-S NIKKOR 24-70mm f/2.8E ED VR |
| Nikon F | Nikon AF-S NIKKOR 200-500mm f/5.6E ED VR |
| Nikon F | Nikon AF-S NIKKOR 500mm f/4E FL ED VR |
| Nikon F | Nikon AF-S NIKKOR 600mm f/4E FL ED VR |
| Nikon F | Nikon NIKKOR 24mm f/2.8 AI |
| Nikon F | Nikon NIKKOR 50mm f/1.4 AIS |
| Nikon F | Nikon NIKKOR 50mm f/1.8 AI |
| Nikon F | Nikon NIKKOR-H Auto 50mm f/2 |
| Nikon F | Nikon NIKKOR-P.C Auto 105mm f/2.5 AI |
| Nikon F | Nikon NIKKOR-S.C Auto 50mm f/1.4 |
| Nikon F | Nikon NIKKOR-UD Auto 20mm f/3.5 AI |
| Nikon F | SIGMA 24-35mm F2 DG HSM A015 |
| Nikon F | TAMRON 18-200mm F/3.5-6.3 DiII VC B018N |
| Nikon F | TAMRON SP 35mm F/1.8 Di VC USD F012N |
| Nikon F | TAMRON SP 45mm F/1.8 Di VC USD F013N |
| Parrot | Bebop Drone (DNG and JPEG) |
| PENTAX | HD PENTAX-D FA 24-70mm F2.8ED SDM WR |
| SIGMA | SIGMA 24-35mm F2 DG HSM A015 |