Lightroom Mobile Quick Tip
This one's pretty handy when you're working with pop-up menus in Lightroom Mobile.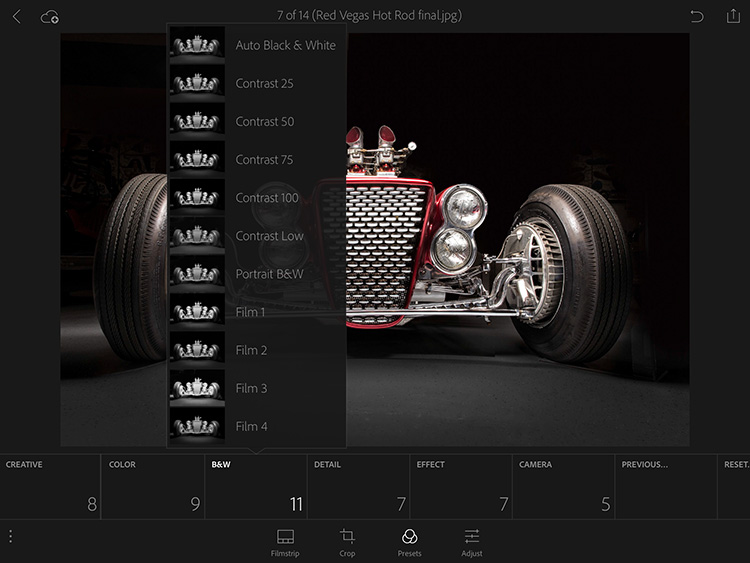 If you click on the pop-up menu (for example, here I clicked on the B&W preset pop-up menus), you can see how the menu covers part of your image. Our tips is for how to move that menu to a different location.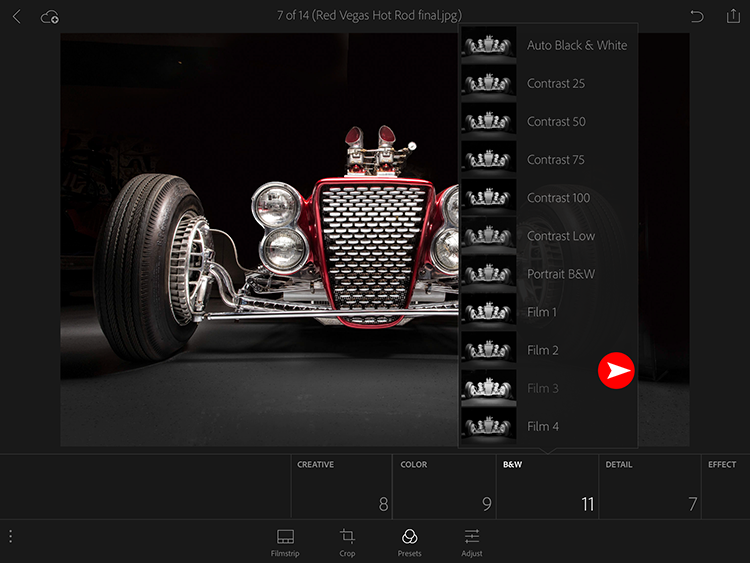 To move the menu — just tap on the menu and drag it to a new location (the red dot shows where I tapped, and it dragged it to the right — [I put a little white arrow there to show which direction I dragged it, but that probably wasn't necessary, right?).
I kinda use it like this:
I tap to bring up a menu. If it's kinda in the way, I just tap and slide it over out of the way. When I'm done, it resets the tiles back to their default. Easy peasy.
Hope you find that helpful. 🙂
Best,
-Scott