Seven Really Handy Lightroom Shortcuts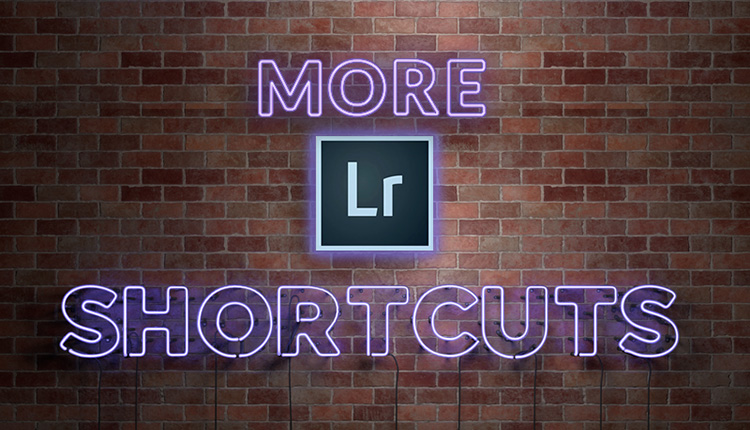 This is going to be a really great week, so let's start it off by learning some really helpful shortcuts for the Develop Module in Lightroom. Here we go:
(1) To move through the sliders in the Basic panel, press the period ( . ) key to move to the next slider down, or press the comma key ( , ) to move to the previous slider. You'll know which one you're adjusting because as you move to a new slider, it displays which slider you've reader right on screen.
(2) When you reach a slider you want to adjust, use the + key to move the slider to the right, or the minus ( – ) key to move it to the left. When using these shortcuts, they all move in 5-point increments (like +5, +10, +15 and so on) except for Exposure which moves in increments of +10.
(3) Add the Shift Key to + and – and then they move in larger increments (+20, +40, +60 etc.)
(4) Double-click on any of the words (i.e. Exposure, Shadows, Highlights, etc.) and it resets that slider to zero.
(5) Double-click on the word "Tone" and it resets all the sliders in the Tone section (Exposure, Contrast, Highlights, Shadow, Whites, Blacks) to zero.
(6) To reset the White Balance to the "As Shot" White Balance, double-click on WB.
(7) To instantly see your image as a Black & White photo, press the letter "v" on your keyboard. If you want it back in color again, just press "v" again.
Hope you found that helpful. 🙂
You keep sayin'…
…that one of these days you're going to go to the Photoshop World Conference. Why not this year? If you register now you can save $100 with the Early Bird discount, plus right now the hotels and airfares are cheap. Come on, say it with me — "This is the year. I'm going!" All the details are at PhotoshopWorld.com
NOTE: we are only doing this one conference this year — there is no Las Vegas event this year as Adobe Max is happening in Vegas in that same time frame, so come to Orlando, and stay a couple of extra days to check out Disney World — It's around 15 minutes from the Convention Center. 
Have a great Monday everybody, and we'll catch you back here tomorrow for Lightroom Coffee Break!
Best,
-Scott