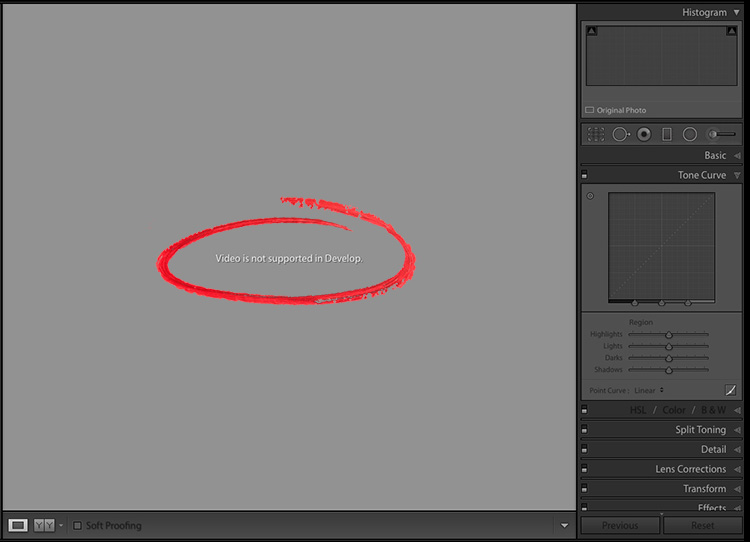 Wait, wait, wait! I've tried editing video clips in Lightroom and if you import a video and then go to the Develop Module, you get this mean little warning above. So…how do you get around this? Watch the quick little one-minute or so video below (you'll be surprised).
https://youtu.be/cSjibzcXM60
I told ya you'd be surprised. Amazingly easy (and totally hidden if you weren't looking for it). Thanks to Terry White for this one.
Today…on "The Grid"…
My in-studio guest is the amazingly creative and just plain wonderful Karen Hutton. She is an inspirational force, and if you don't already know her, and her work, she is amazing and you'll love getting to know her.  Today on "The Grid – live at 4:00 PM EDT (New York Time Zone) at http://kelbytv.com/thegrid – come join us this afternoon.
Hope you all have a great Wednesday (today is Guest Blog Wednesday over on my blog. If you've got a second, here's the link).
Best,
-Scott
P.S. I'm going to be doing my one-day seminar in Minneapolis on Wednesday, Sept. 21st – come on out and spend the day with me. 🙂